The Bird Level
Administrator
Now here's something so deliciously diabolical, it could only happen in college sports. The new rule that allows for all college athletes to be immediately eligible after transferring for the first time has brought about one of those unintended consequences that we're always hearing about. So here's how it's playing out right now, according to a few coaches I spoke with.
1) With the transfer rule being what it is, many players will probably leave for another school after their freshman or sophomore seasons. (This past season saw more than 1,800 players enter the portal.)
2) Many of those players will transfer because they are good but not getting the amount of minutes or touches to satisfy them.
3) What's starting to happen now is coaches are fake-recruiting players out of high school. By that I mean: there are some coaches -- allegedly -- who are recruiting players under the guise of showing interest to have them commit out of high school, but in reality they DON'T want that commitment out of high school. Instead, they want to play the field. For varying reasons, they want to player to start somewhere else in college. But the scheming coaches want to establish the relationship now, so that if and when that player eventually transfers, a relationship has already been developed. Even better: the player, in theory, will be more college-ready. The first school did the heavy lifting with development. Now it's time to scoop up the goods. And since the player already has an established connection with a coach or two on a staff, it makes the portal recruiting process that much easier to navigate.
It's not something happening everywhere, but multiple coaches at different levels of the sport swear it's going on.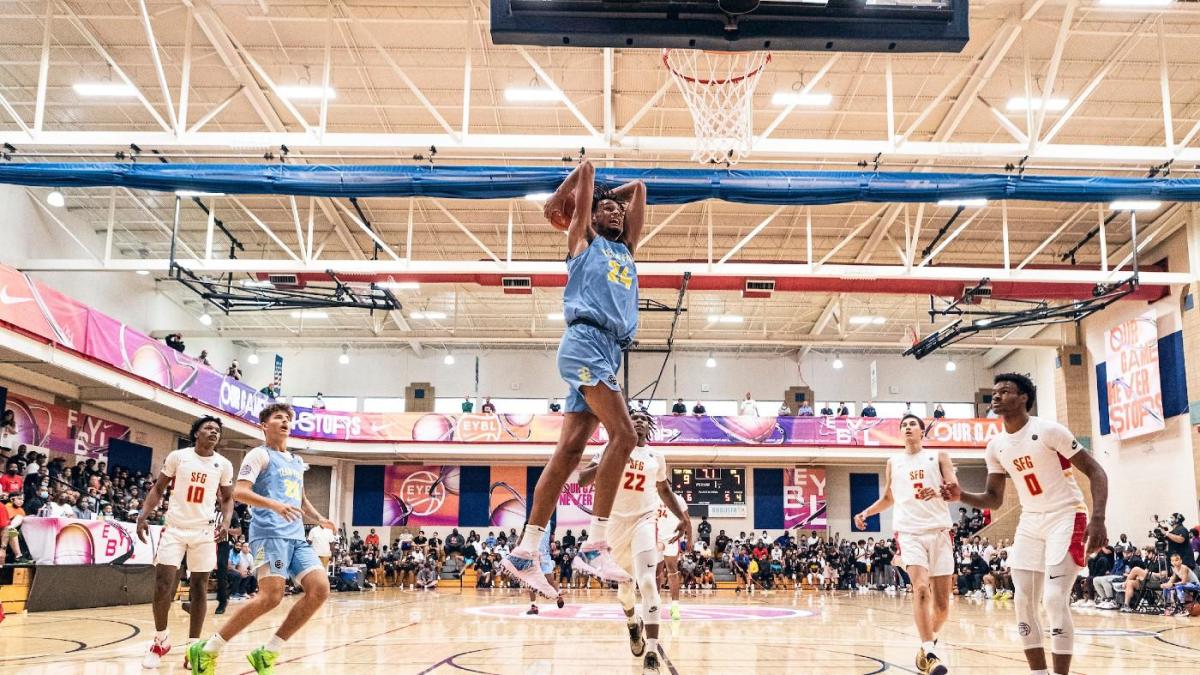 Nike's biggest event in grassroots basketball started last week and will culminate with the Peach Jam this weekend

www.cbssports.com